Overview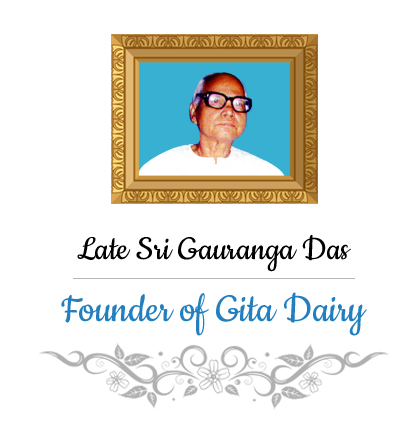 In the year 1960 the manufacturing of dairy product "Ghee" started by Late Sri Gauranga Das. He involved his family members in this business and with limited resources, infrastructure and available manpower. Late Sri Gauranga Das gradually increased the manufacturing capacity of ghee and established his family business as a manufacturer and wholesaler of ghee in Kolkata market. Within a short span of time Late Sri Gauranga Das entered into retailing of his product ghee maintaining the quality of product and business ethics. Thus the family dairy business started growing and their product started establishing in Kolkata wholesale and retail market for its quality and business policies.

When this business started growing, Sri Krishna Das son of Late Sri Gauranga Das who was studying but closely watching each step of his father's activity , involvement, dedication and commitment towards their family business. Sri Krishna Das started feeling the necessity of joining his family business without further loss of time. He decided to sacrifice his studies for helping his father by joining the family dairy business. He took an oath to establish their business following his father's dedication, ethics and business policies that inspired Sri Krishna Das.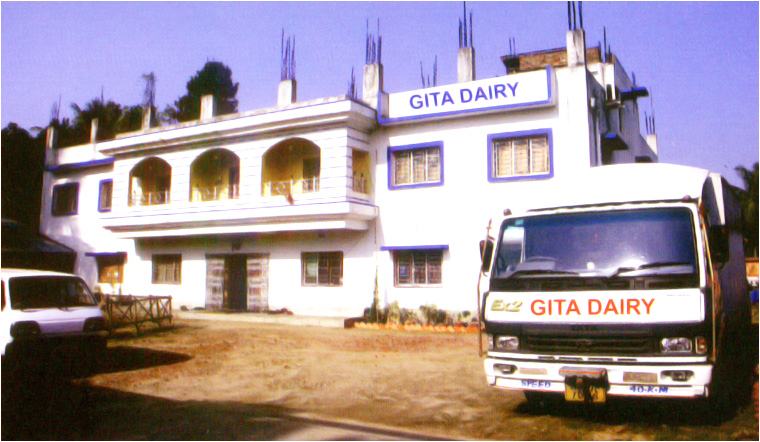 In the year 2000 Sri Krishna Das decided to widen the prospect and scope of their family dairy business by founding a business house under the banner of "GITA DAIRY" and under the brand name "GOLDEN' for all its products under its present and future manufacturing range.

At present Gita Dairy is not only restricted to its mother product Ghee but also manufacturing and marketing more than 20 Processed Food varieties under the brand "GOLDEN". The F.S.S.A.I Licensed manufacturing facility is situated at Domjur in Howrah District of the state of West Bengal. The entire setup of both manufacturing and marketing network are having qualified, result oriented, skilled and dedicated personnel's under the sole leadership of Sri Krishna Das.

The achievements of Gita Dairy is the result of very hard work, sleepless nights, dedication, sincerity, business ethics, commitment, time bound policies and strategies of Sri Krishna Das.